Stephen Chandler Exhibit
Steam Into Colfax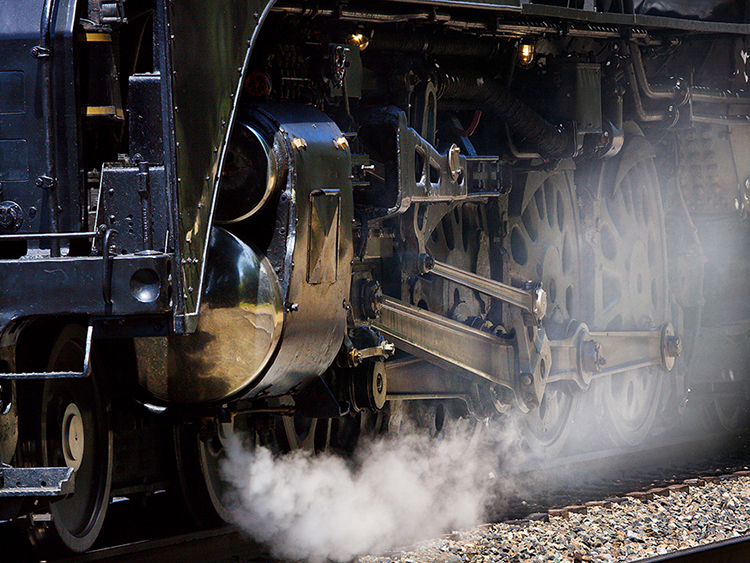 This image was photographed in Colfax, as U.P. steam locomotive # 844 was slowing for a stop.   The light was great for making a close-up detail, and the excitement intense, as the steam billowed, mixing with the smell of hot oil and grease.  Of course those sounds !   Combine these elements of steam railroading with the focus and practice of action photography for a very memorable experience !
---
Train at Desert Edge

This image,  exposed from the playa of Nevada's Black Rock Desert,  is – for me – a powerful example of how a train subject works within an amazing landscape.  One augments and compliments the other.  Here,  the train gives awesome scale to the land,  and the land does the same for the train.    I estimate the train to be about three miles away from the camera position in this image.    So many elements had to "come together" for this image to work.  Timing, lighting, type of rail cars [ auto racks reflecting the sun ] , being ready with the camera were vital .
---
Boy By Steam Gear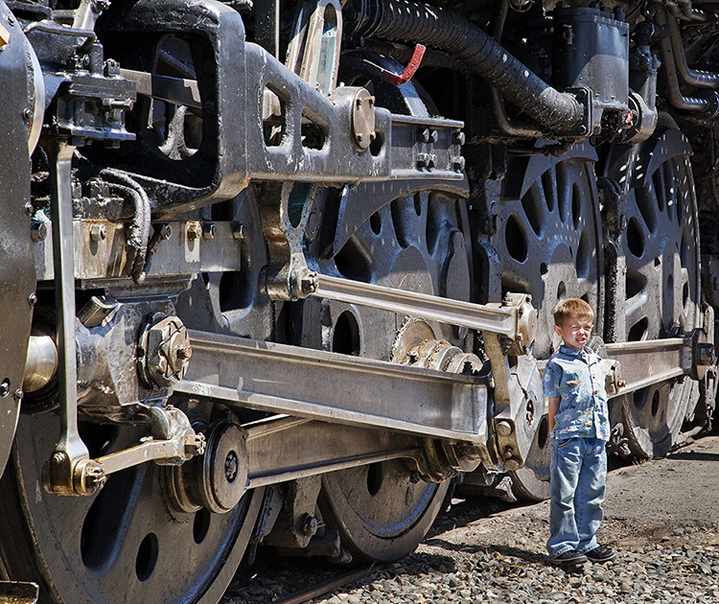 This image,  grabbed at the spur of the moment, during the posing of this little boy [ by his father I am guessing ] – is another image showing "scale" .    What better way than this stiffly posed little character to show the size of the side rods , journals , drivers and gear of U.P.locomotive 844 – on display in Roseville !
---
Track 2 Vertical Abstract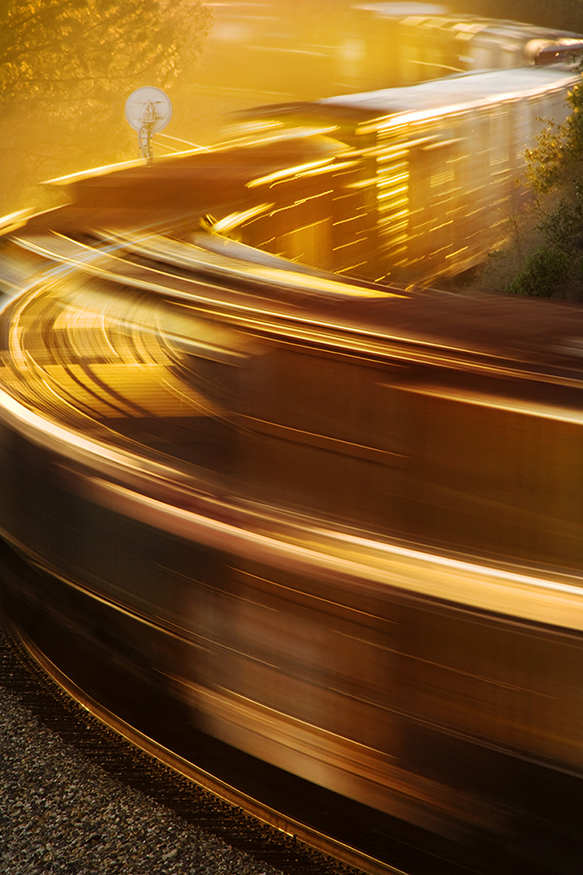 One of two abstract images done at the double tracked S curves near Clipper Gap.  This vertically exposed frame was made with a 700 mm lens ,  tripod mounted , with a 2 second shutter speed , focused on an oncoming freight blasting hard and loud up track # 2.   This stretch of track is probably close to 1/2 mile in length.   The very long focal length used here "stacks up the image" nicely, adding to the non literal rendition of the hurtling mass.   Late afternoon light mixed with dust is where all this color originates !
---
Night Train, Clipper Gap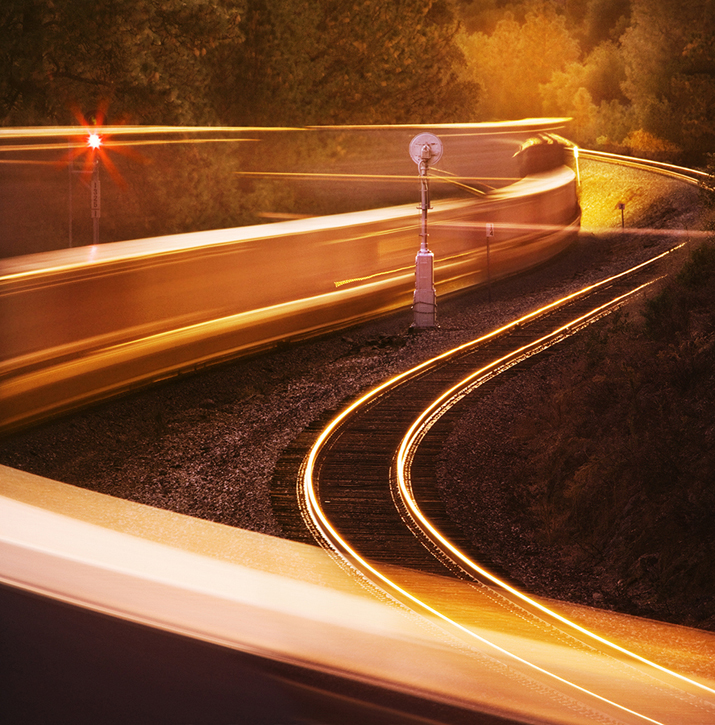 This is the companion abstract image made at the S curves near Clipper Gap.   This one exposed well after sunset,  again ,  a very long shutter speed of I think about 18 seconds or more.   In this image ,  a stack train is gliding west on track # 1.    Alternate single and double stacked cars are entering and leaving the space that the open shutter is "seeing" , causing the streaks and ghost trails .    The color is caused by an extremely red sunset afterglow which has had a chance to build up on the big digital camera's image sensor.
---
The photos presented here are the property of Stephen Chandler.  All rights reserved. Use or reproduction without consent of the artist is strictly prohibited.