When the Donner route was double-tracked between Rocklin and Colfax in 1910-1915, the new eastbound tracks through Auburn crossed Auburn Ravine on the high trestle that now crosses the freeway, and bypassed the old Auburn depot on Lincoln Ave.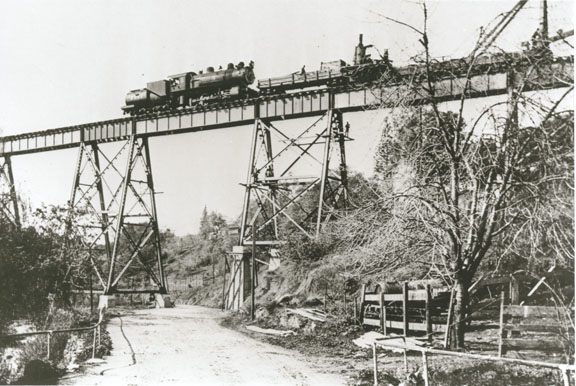 A new station was needed to serve the Auburn area on the eastbound track. That depot was built near Nevada St. between the trestle and the present-day Blocker Drive crossing.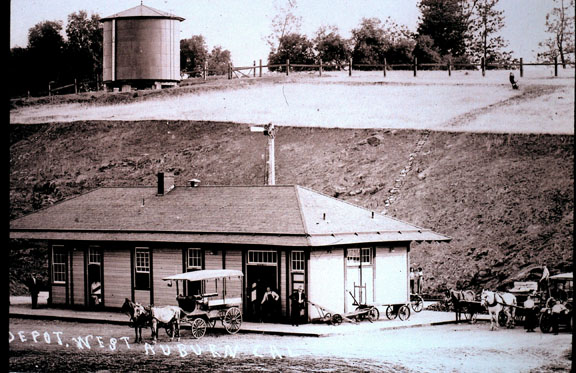 The depot building still existed until recently, although it was nearly unrecognizable. It served as hay storage for Echo Valley Ranch Feed Store on Nevada St. until it was replaced by a metal storage structure.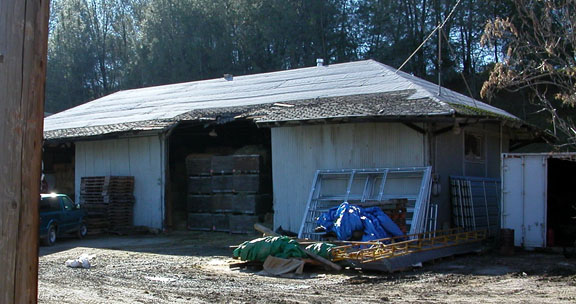 Shortly after the turn of the 21st century, a new passenger facility opened at the Blocker Drive crossing. This multi-modal facility, located about a mile east of the old Nevada Street depot, is served by AMTRAK Capitol Corridor trains and buses, and local and regional transit system buses. One Capitol Corridor train per day runs from Roseville to this Auburn facility. The newer eastbound track between Newcastle and Auburn, and the older westbound track from Newcastle to Loomis and Rocklin are set up to allow reverse flow for the Capitol Corridor train.