Emigrant Gap was a very busy place during the age of steam on Donner.  There was a hotel here, as well as a school.  This was the turn-around point for some helpers that were added in Colfax.  It was also the turn-around point for snow removal equipment coming downhill from the summit.  A long siding allowed freight trains to stop here for crew change and meals.  The small telegraph station was located between the parallel tracks.  At one time there were upper and lower cookhouses to serve crews at both ends of long freight trains.  Originally much of Emigrant Gap was enclosed in snowsheds, including a 65-foot covered turntable seen at right in the photo below.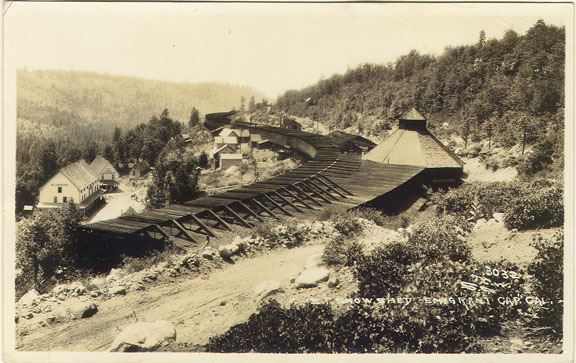 In 1922 the 65 foot turntable was replaced by an 80 foot turntable located near the west end of the complex, and snowsheds were gradually removed.  In the 1950's a balloon track was built 2 miles west of Emigrant Gap to make it easier to turn snow equipment.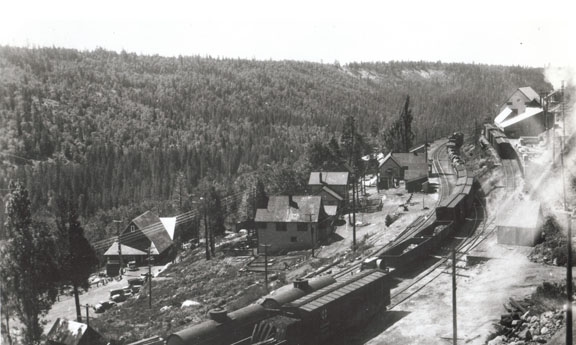 Other than the mainline tracks nothing remains today of the bustling station and support facilities that formerly existed here.