A few miles west of Gold Run was Secrettown Trestle, one of the major trestles built during construction of the original transcontinental route over Donner summit.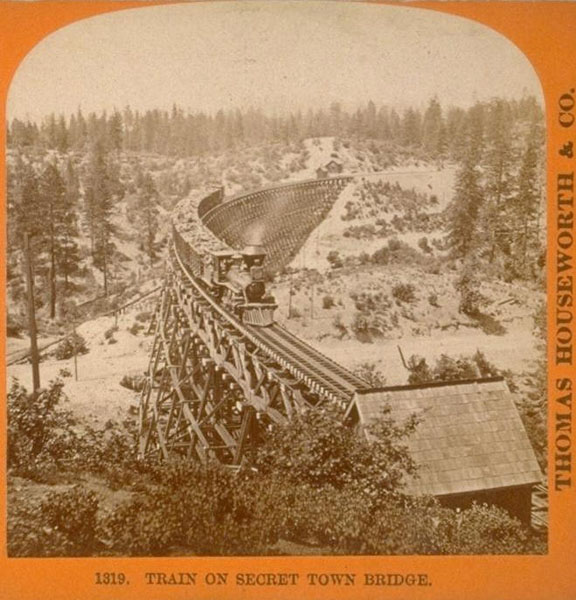 Equally as impressive as the trestle's construction, it was entirely filled in by Chinese hand crews as seen in the photo below.  Interstate 80 now passes to the left of the hillside in the distance and just to the right of this completely filled-in trestle.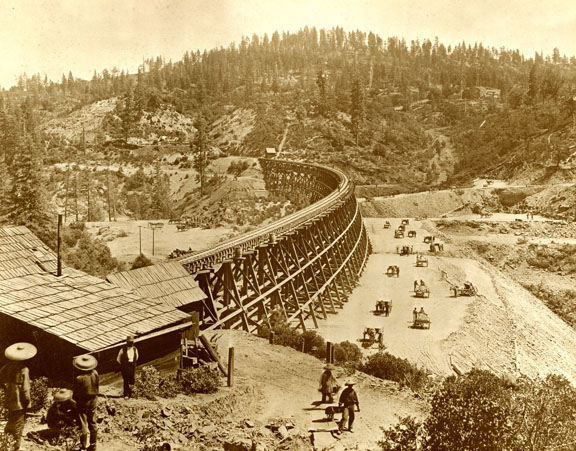 The Gold Run station used to sit at the point where old Lincoln Highway crosses the tracks.  If you drive on the old highway that parallels the tracks toward Dutch Flat, you will see scars from extensive hydraulic mining that took place in the late 1800's.  Before hydraulic mining was finally banned, the mining practice threatened to erode away the entire hillside that supports the mainline railroad tracks.