Tracks reached Newcastle in 1864, but this trestle had to be constructed to extend the tracks beyond Newcastle.  The trestle was later filled in.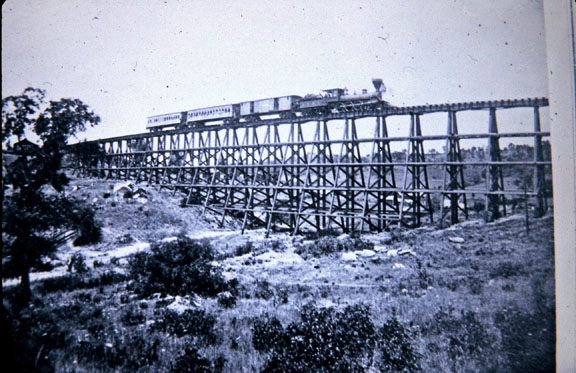 The photo below shows the filled-in trestle curving across the ravine.  Note the new fill being extended at the left.  This was the start of track realignment being built as part of double-tracking in 1912-14.  Today I-80 runs through this ravine and under the tracks.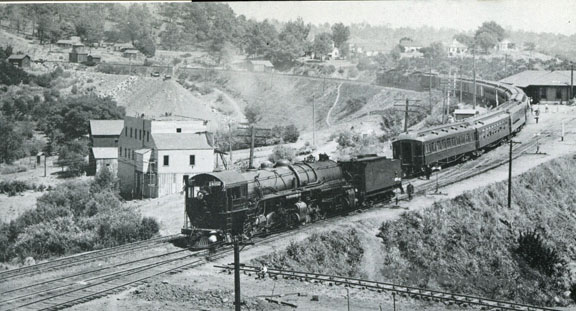 Below is the same location today with mainline tracks to the right following the new alignment.  The tracks cross above I-80 beyond the signal bridge in the distance.