As part of double-tracking the Donner Route in 1923-5, a new facility was built at Norden where the old tracks from Tunnel 6 met the new tracks from Tunnel 41.  Some of the wooden snowsheds were torn down to make way for a concrete shed facility.  Concrete posts and panels were pre-fabricated at a siding in Colfax, then brought to the site for construction.  The first photo shows pre-fab concrete panels being lowered into position between concrete posts.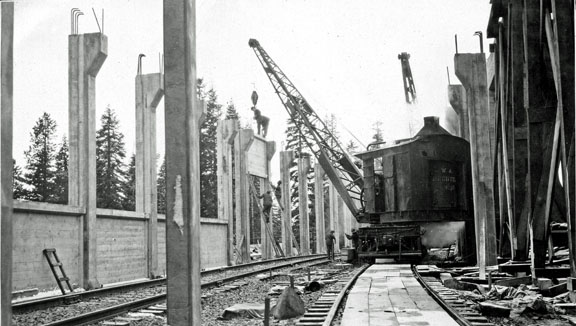 In the next photo concrete beams are being placed across the posts to form the roof structure.  Note the freight train passing between the posts.  The line was not shut down and rail traffic continued while construction was taking place.
Included in the Norden facility was a 120 foot turntable large enough to turn helper cab-forward locomotives and tenders that were added in Roseville and cut away at Norden.  The photo below shows the basic turntable completed and turning a cab-forward.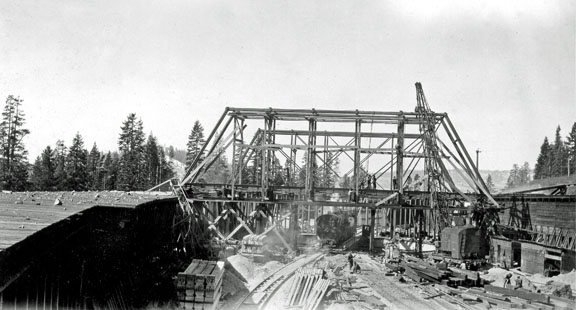 In the next photo concrete sheds are being installed to cover the tracks entering the turntable and rest of the Norden facility.  The bridge structures that span the turntable provided a roof for the completely enclosed turntable.  Note the portion of wooden sheds still in place on the original Track 1.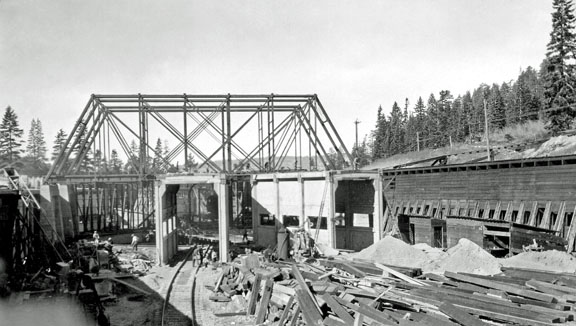 The next photo postcard shows a 1967 view of the Norden sheds and cook shack.  All of the crew quarters and support buildings were at one time connected by covered walkways or tunnels that allowed movement throughout the complex during heavy snow winters without having to brave the elements.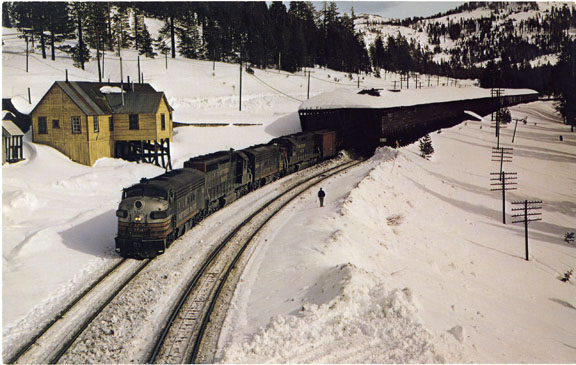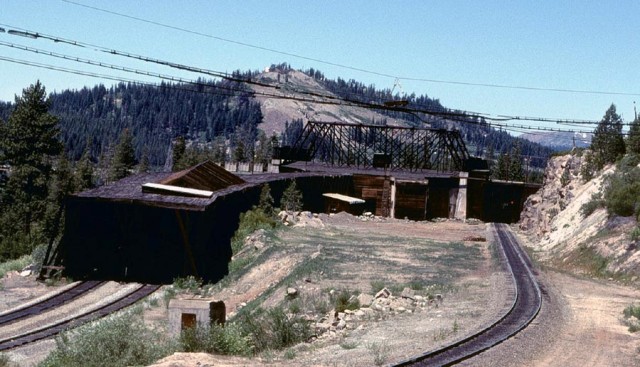 Norden snow sheds from the east end looking west circa 1978.  The turntable was torn down and scrapped in the 1990's.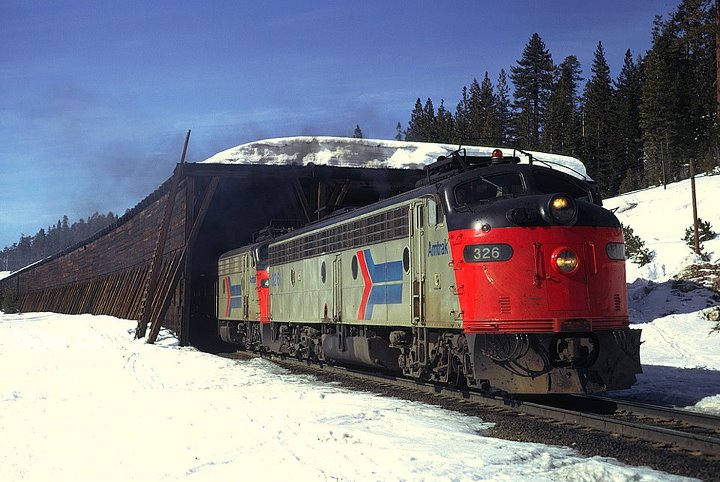 This was taken in February of 1974.  #326 is an E8, originally UP #929A.
"As I recall, the E-units were gone from The Hill by that Summer."  Drew Jacksich Photographer