Main support operations for trains crossing Donner were moved from Rocklin to Roseville in 1907.  Roseville was ideally situated where the line heading north to Oregon branched off from the east-west Donner route.  The postcard photo below shows the original passenger depot.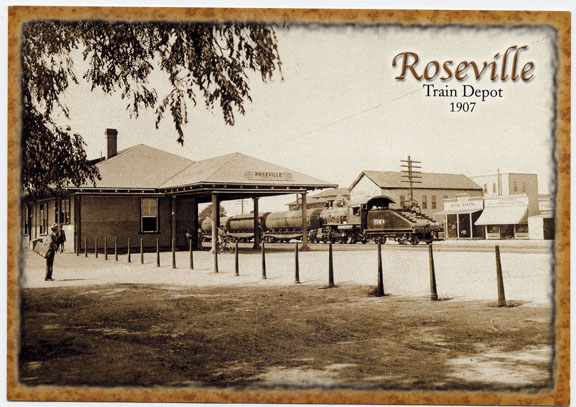 The passenger depot was located in the wye formed by the east-west tracks and the line heading north, at the east end of the Roseville yard.  In the aerial view below, the depot can be seen near the upper left corner.  It was later replaced by the current newer facility located further to the west.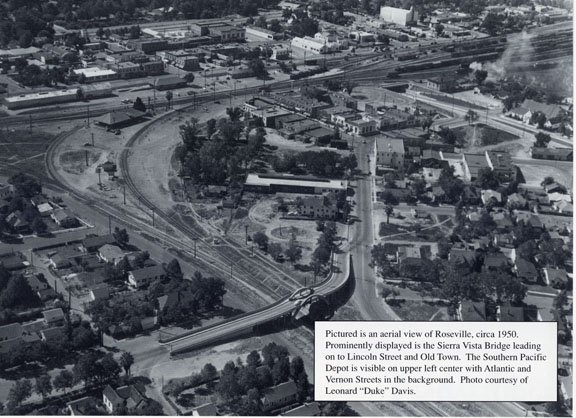 A major yard was soon built at Roseville.  It featured two roundhouses and an engine maintenance facility.  Helper engines were added to many trains in Roseville for the climb to Donner Summit.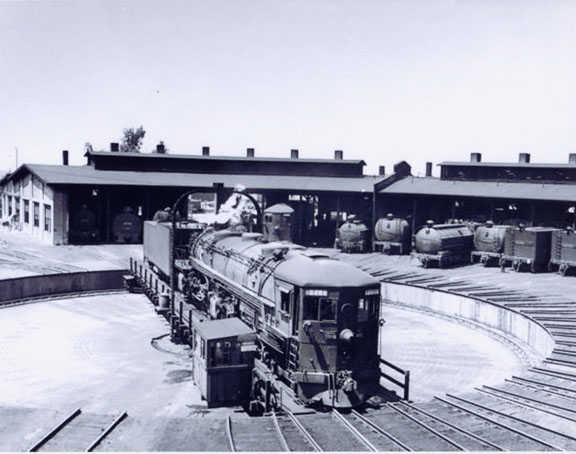 The yard has been expanded in recent years, and features a diesel locomotive and car repair facilities, a classification yard, and staging for snow removal equipment including rotaries.