Summit station was located at the west portal of Tunnel 6.  Initially this entire facility was located inside snowsheds including a 67 foot turntable and engine house.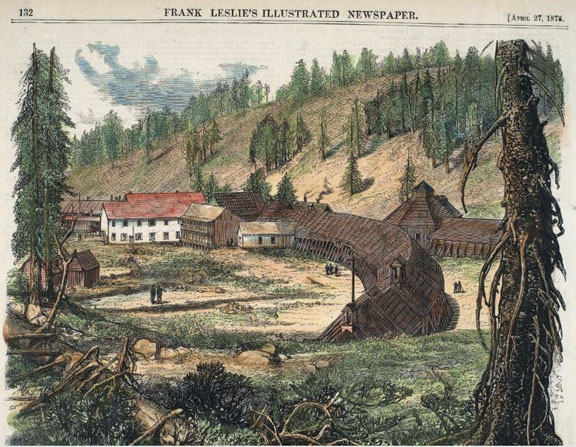 Chinese workers provided the major workforce in drilling Tunnel 6 through solid granite.  Work was initially started from both ends using blasting powder and later nitroglycerine.  To speed construction a center bore was dropped down from above, allowing work to progress in from both ends and out from the center.  Still it took two years to complete the tunnel.
Snowsheds also covered the transitions from Tunnel 6 to 7 and from 7 to 8.  The gap between Tunnels 7 and 8 was filled with a rock wall called the Chinese wall that still survives today.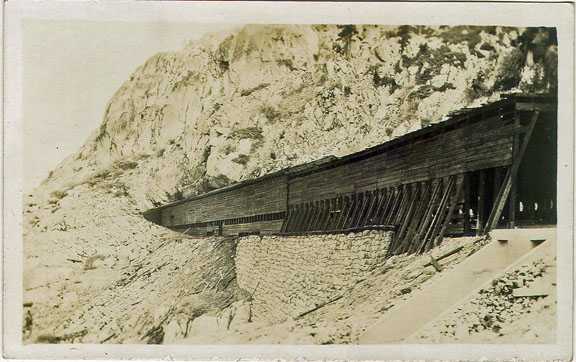 Railroad historian Ken Yeo captured the photo below of a cab-forward exiting Tunnel 8 onto the Chinese wall.  He wanted to illustrate why SP favored cab-forwards for the Donner route's tunnels and snowsheds.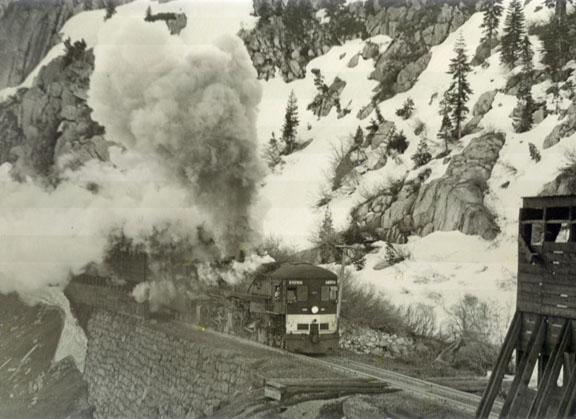 Below is westbound AMTRAK exiting Tunnel 7 with its new concrete cover in 1978.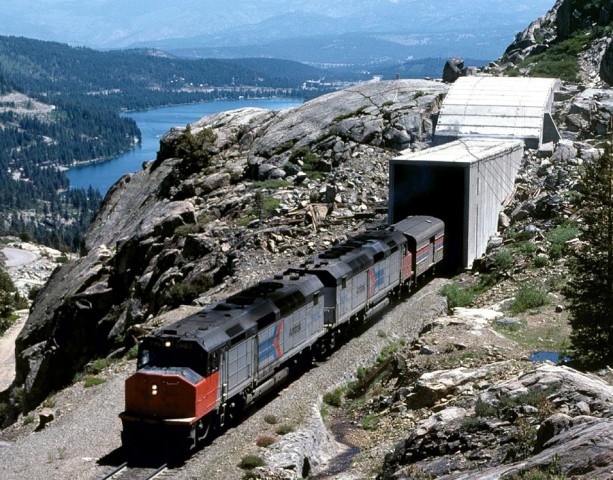 Below a Westbound freight exits Tunnel 8 onto the Chinese wall on Track 1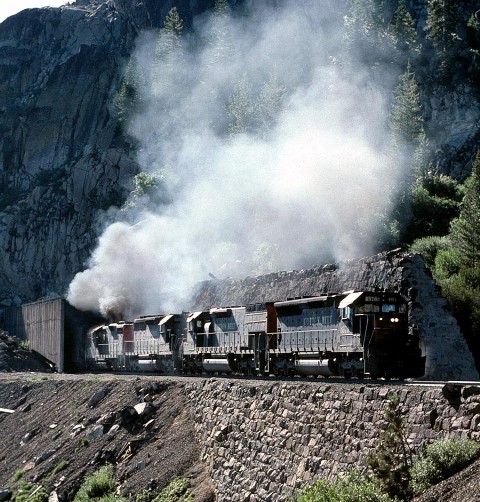 Mid-train at Summit on Track 1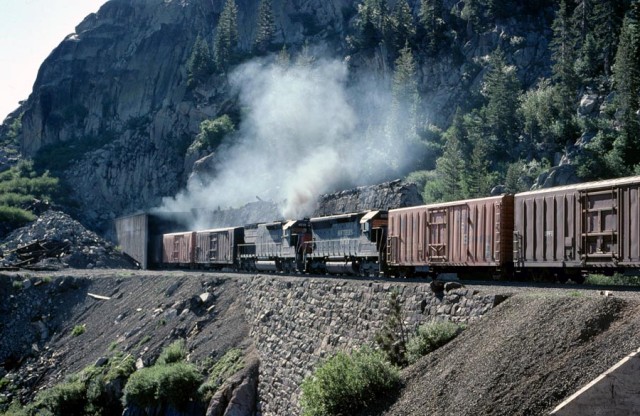 SP pulled up Track 1 at the summit in the 1990's, routing all traffic through Tunnel 41.  The view below is looking eastbound under a roadway overpass and through Tunnel 6.