Truckee has been an important stop on the transcontinental railroad since the first through train arrived here in 1868.  Known then as Coburn's station, its location at the foot of the east slope of the Sierra makes it a key support facility for trains going over Donner Pass. It also serves as the staging area for Donner snow removal operations.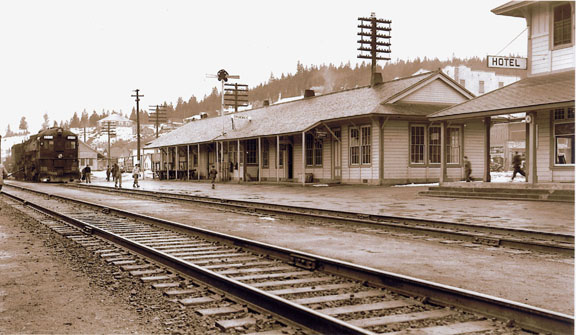 The passenger depot is located in the heart of the Truckee's main business district.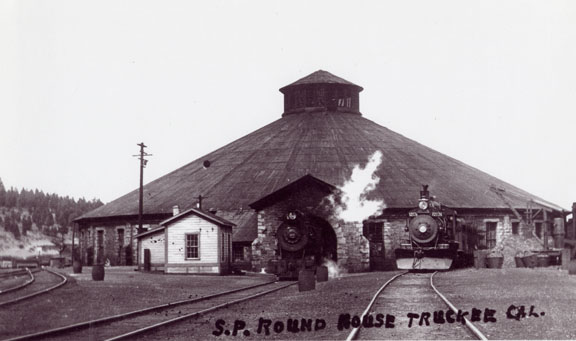 Truckee's roundhouse was unique in its use of granite transported by the railroad from Rocklin as its basic construction material.  The roundhouse and turntable were completely covered by a roof braced with rods to withstand the heavy snow load.  The roundhouse was torn down in the 1940's.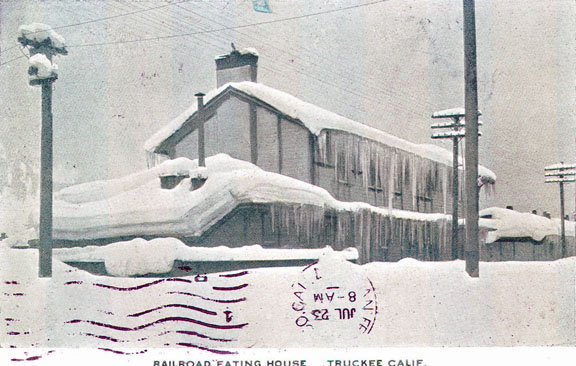 This postcard photo of the railroad's eating house illustrates the kinds of winters the railroad had to contend with in Truckee.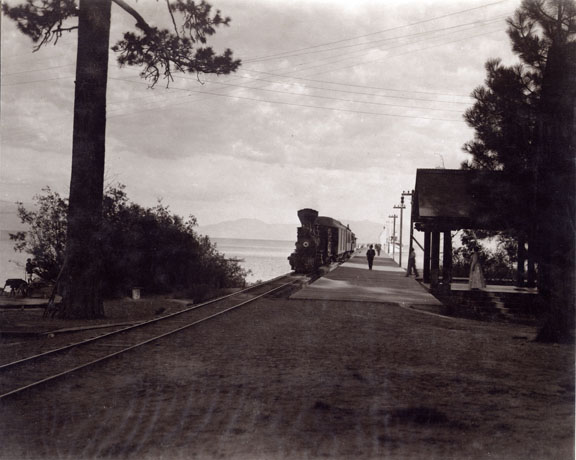 The Tahoe Branch Line connected Truckee with Lake Tahoe.  Trains ran from downtown Truckee along the Truckee River to a pier that reached into the lake at Tahoe City.  Passengers could stay at a hotel next to the pier, or board boats that would take them to other locations on the lake.  The branch line ceased operations in 1943.