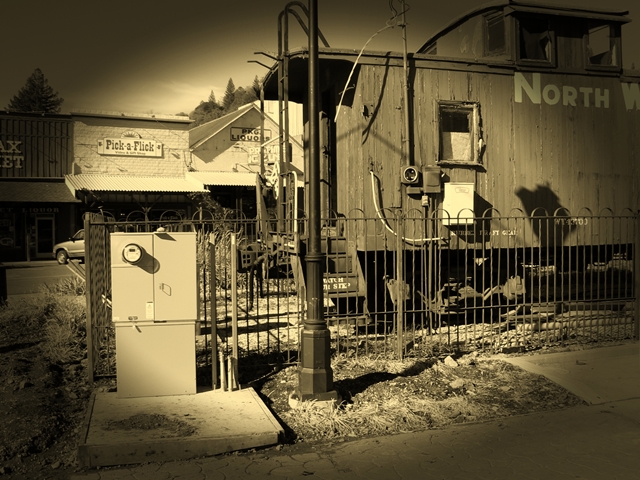 First step . . . get the electrical squared away.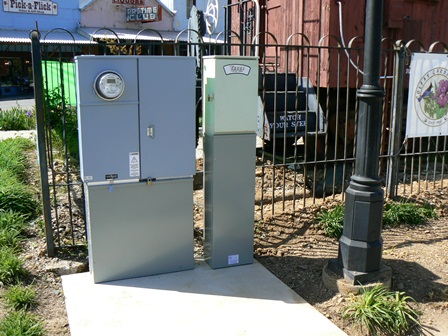 The east side siding stripped away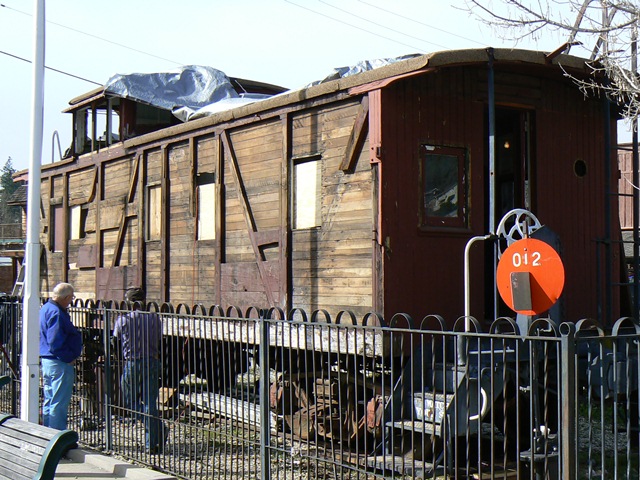 One of the many rotten window sills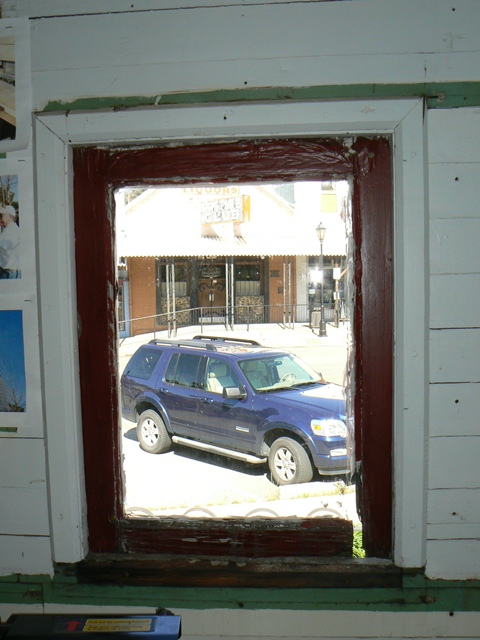 The windows removed from the cupola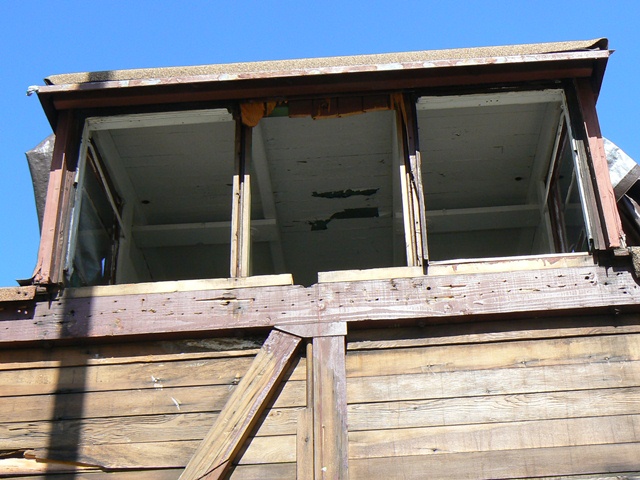 Interior scraping and painting was also taking place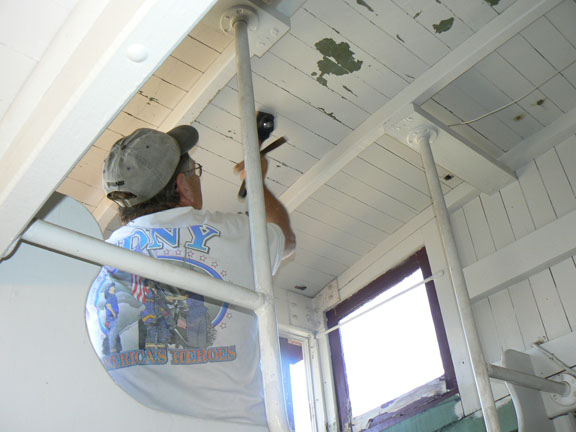 New windows and primered custom-milled tongue and groove siding being installed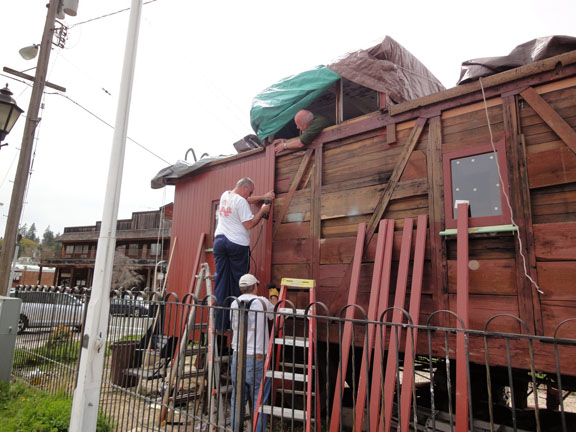 New windows and siding installed on track side. Siding needs to be trimmed at bottom.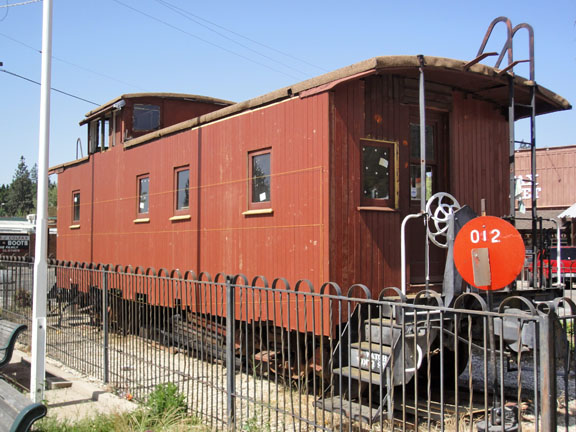 Siding on street side is in desperate need of replacement
Street side stripped and prepped for installation of new siding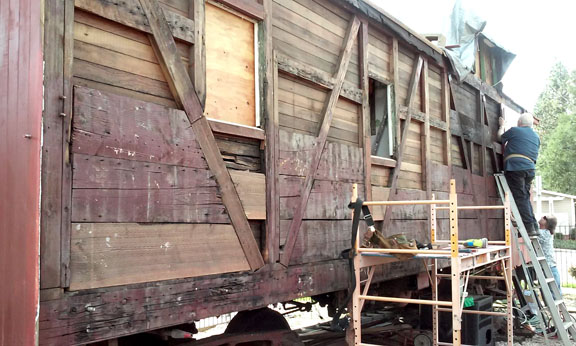 A vintage caboose stove sports a new coat of paint and awaits final installation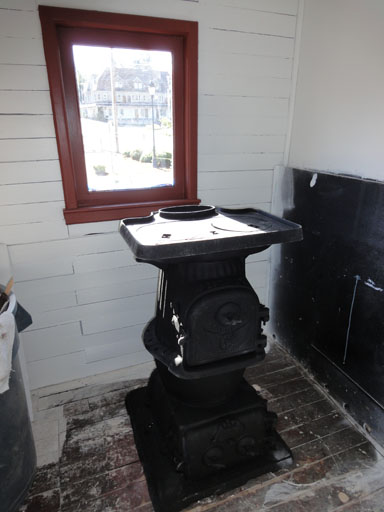 The newly painted cupola with custom replacement windows and upholstered seats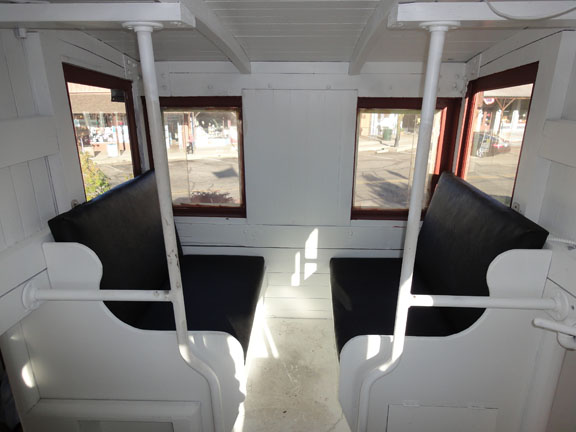 A coat of paint on the floor enhances the freshly painted interior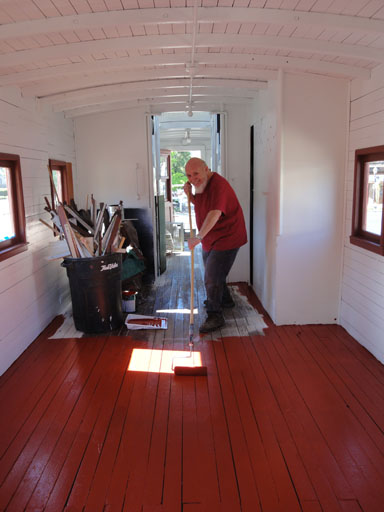 With powder-coated hardware installed on the trim new exterior, the caboose is ready for its public debut at Colfax Railroad Days 2015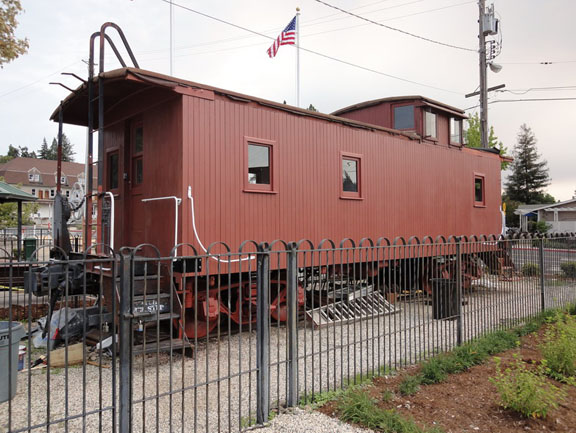 The focus of volunteer efforts next shifted to the roof replacement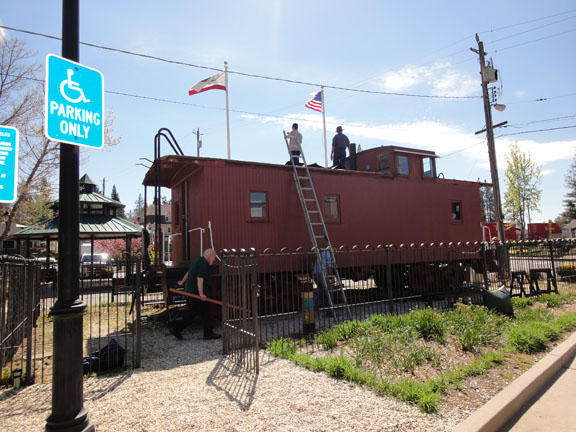 Starting first with the cupola, the old roofing was removed and the wood prepped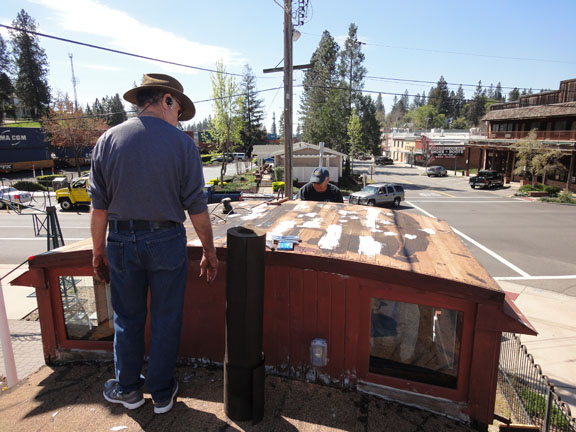 Underlayment material was put down and sealed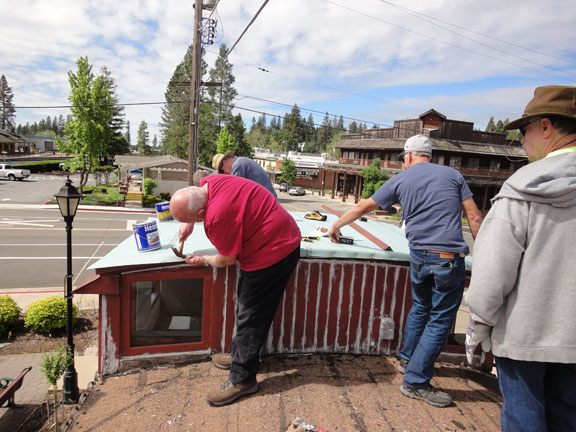 Flashing was cut to fit and nailed in place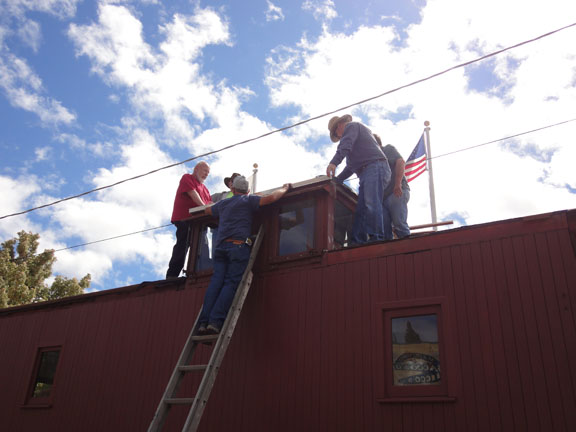 And finally the new roofing material was installed