The Colfax SP Passenger Depot has undergone a successful multi-year renovation, resulting in its return to productive use in May 2007.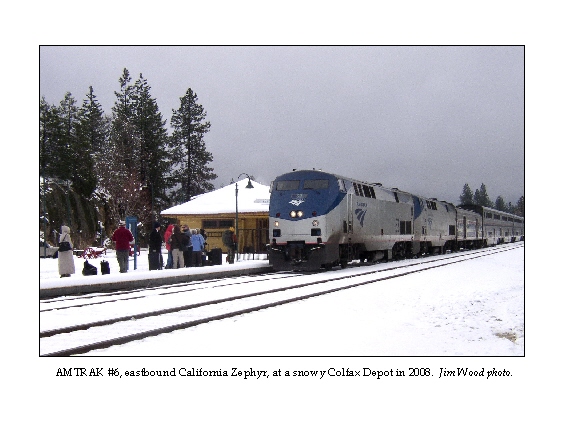 Built in 1905, the depot served the Nevada County Narrow Gauge until it ceased operations in 1942, and Southern Pacific until 1971, when AMTRAK assumed passenger operations. AMTRAK renewed passenger service to Colfax in 1976. Today, AMTRAK's eastbound and westbound California Zephyr trains stop in Colfax, and AMTRAK buses connect Colfax with Capitol Corridor trains in Sacramento.
The depot's architecture is known as SP's Colonnade style. Twenty-five depots of that style were built, and 14 are still standing. The Colfax depot is the only remaining example in Placer County.
In the early 1990's, new owner Union Pacific deeded the depot to the City of Colfax.  A new roof and foundation were completed in 2000, and exterior repairs and painting were completed in 2002.  PSRHS provided research on original SP paint colors, and on signage.
In 2004, PSRHS members assumed project management oversight and provided volunteer labor for renovation of the depot's interior and completion of exterior paving.  Using seed funding from the City of Colfax, grants from the United Auburn Indian Community and National Park Service, cash donations and over 6000 hours of donated labor, the renovated Colfax Passenger Depot was reopened to the public in May 2007.  Housed in the depot are a passenger waiting area/meeting room, public rest rooms, visitor information center staffed by the Colfax Area Chamber of Commerce, the Colfax Area Historical Society's Colfax Heritage Museum, and an office for railroad employees.
The Colfax Depot is listed on the National Registry of Historic Places.
On Nov. 16, 2006, California State Parks' Office of Historic Preservation awarded the Governor's Historic Preservation Award for 2006 to City of Colfax, Colfax Area Historical Society and the Placer-Sierra Railroad Heritage Society for rehabilitation of the 1905 Southern Pacific Depot in Colfax.
Views of Colfax Depot Renovation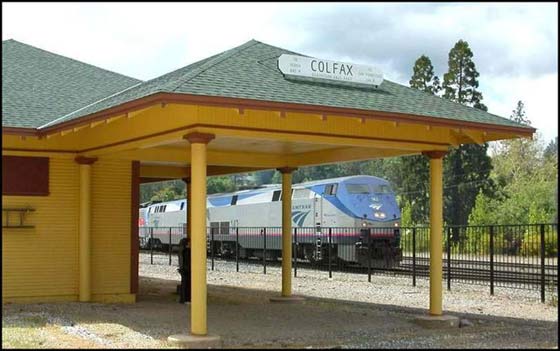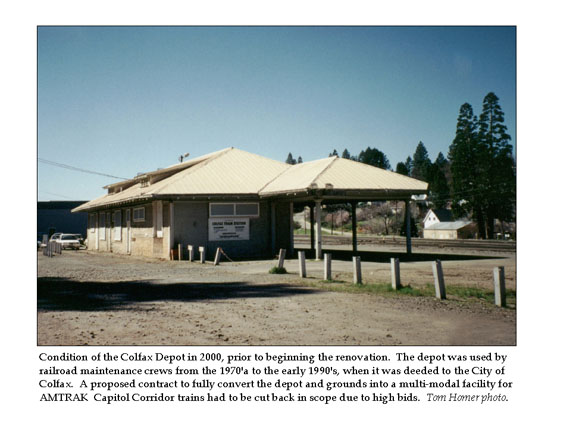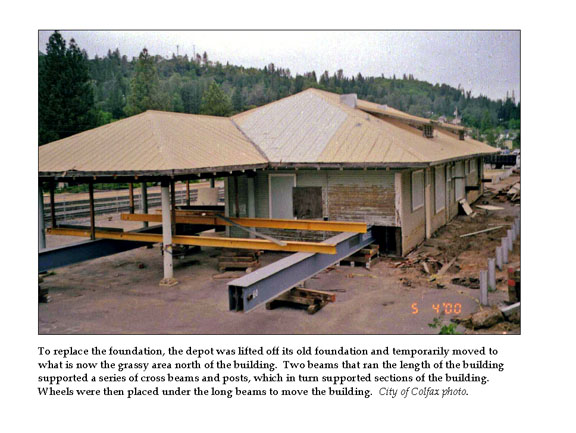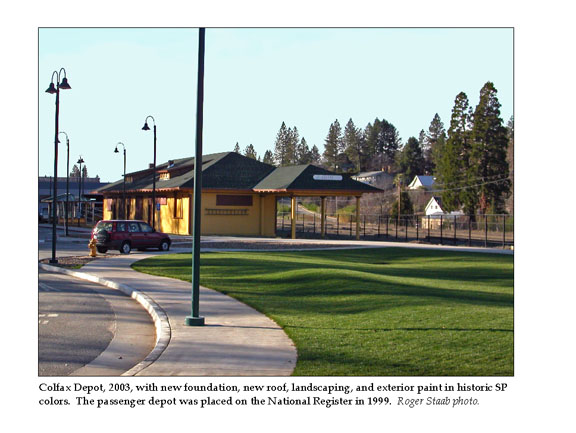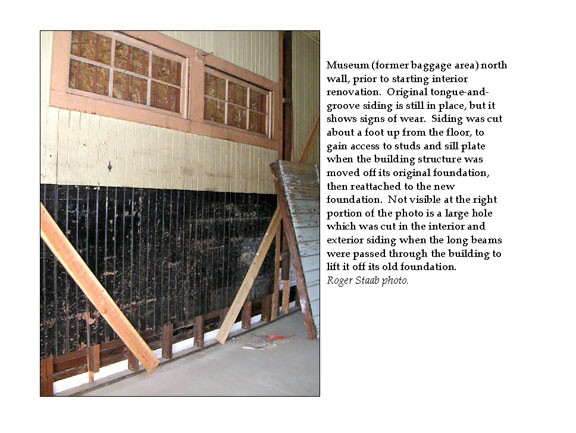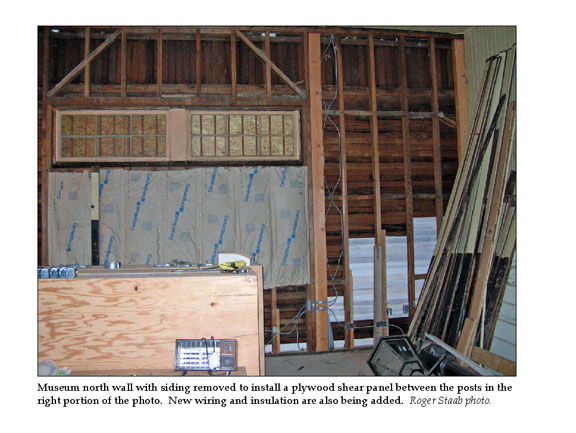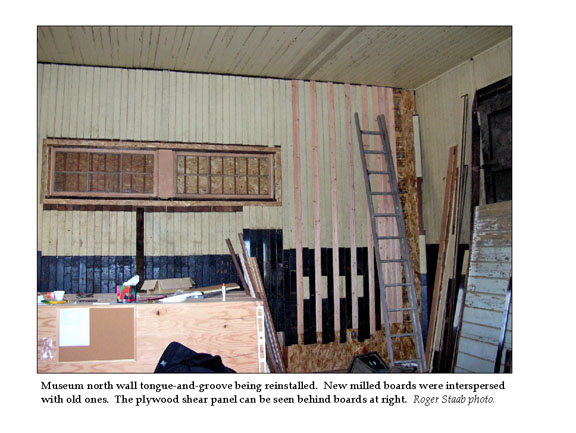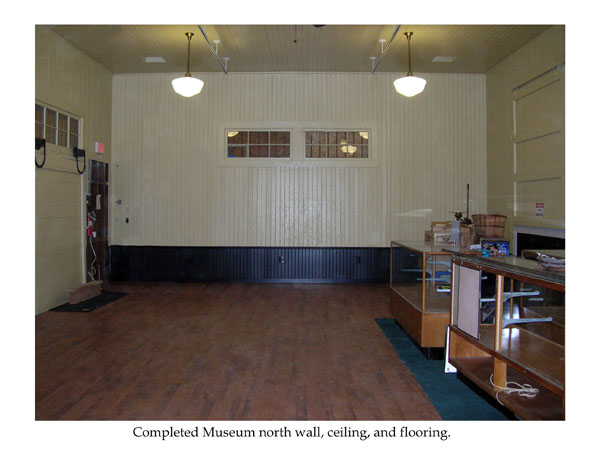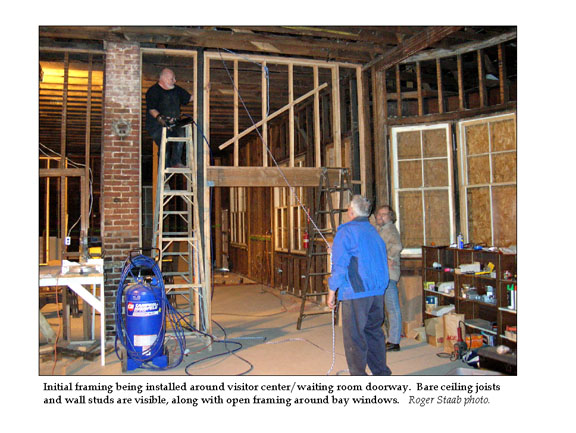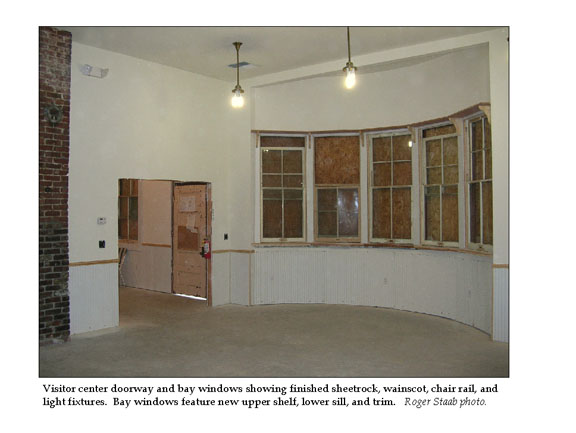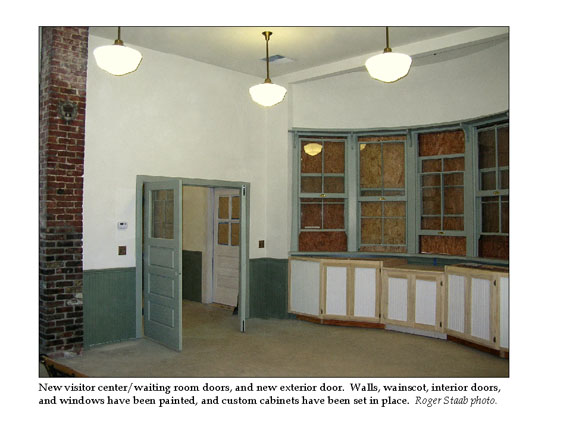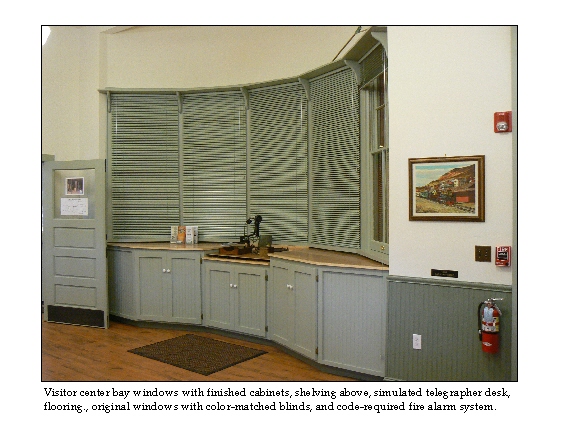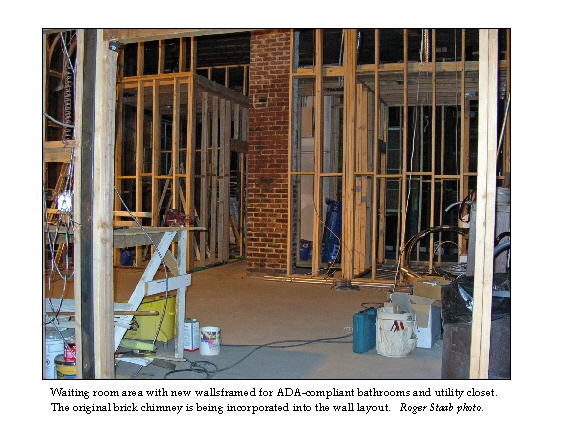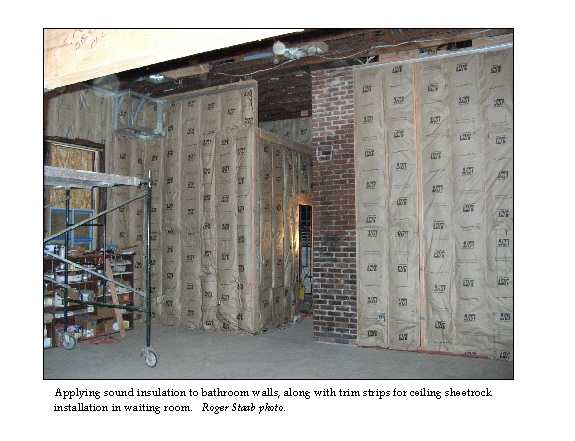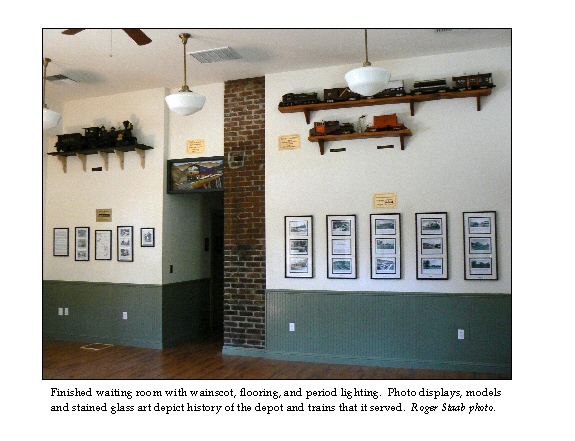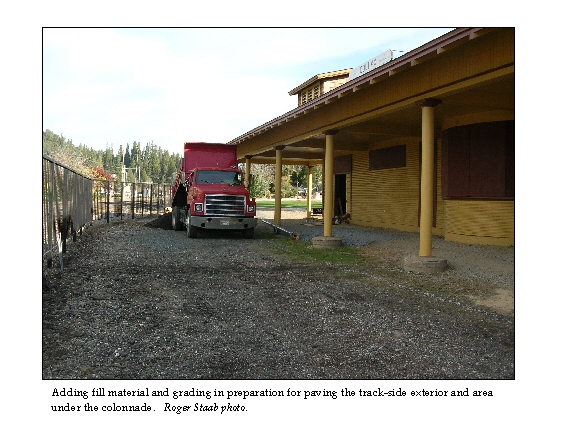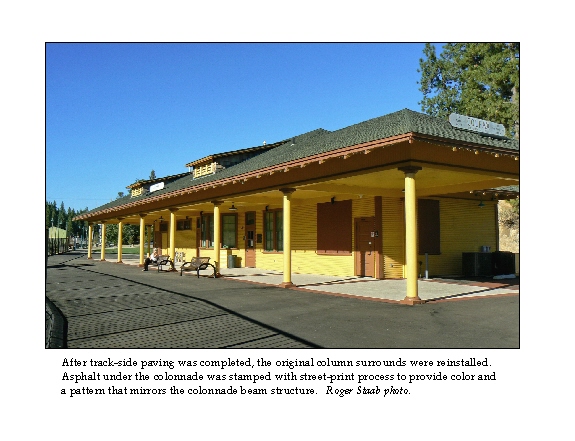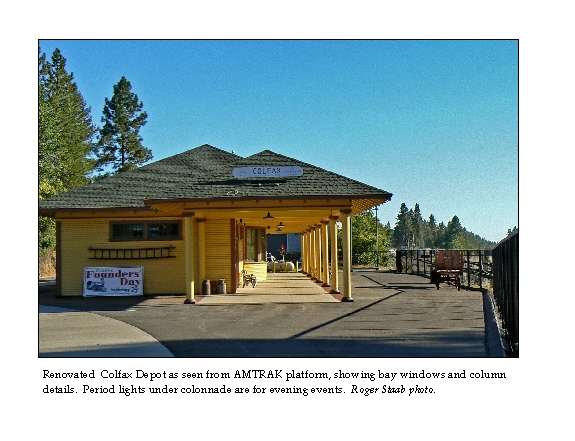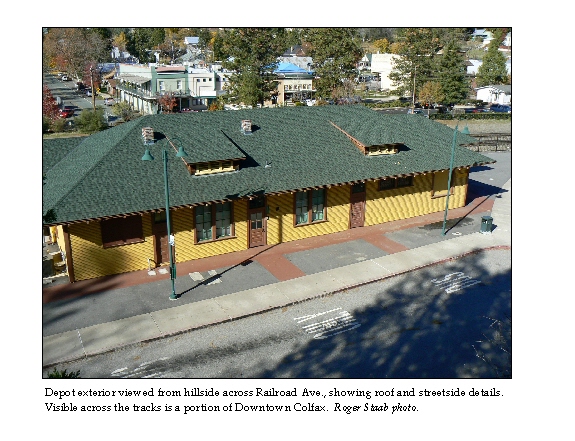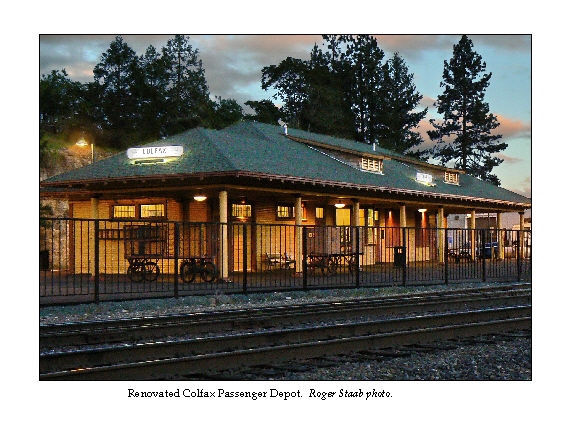 Many thanks to all who have helped preserve this piece of railroad history.